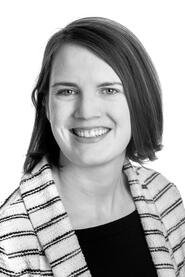 Making Each Move Matter – Amanda Mawn's MOVE Advocate Story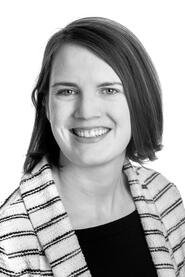 What did you do before MOVE Guides?
Before joining the MOVE Advocate team at MOVE Guides, I completed a Masters in International Relations at the University of Edinburgh. I focused my studies on the European Union, and it was a particularly interesting time to study the topic, as many countries were going through major political and economic transitions.
I've had a lot of international work before coming to MOVE Guides. I taught English in Southern Spain for a year, worked at a consultancy firm that specialized in global health, and I also interned at the Irish Consulate in Boston. All different industries and roles, but I apply my learnings to my role as a MOVE Advocate.
Tell me a bit your expat experience.
I was born in the USA, but my family is from Ireland, and I spent my holidays going back and forth to visit my family there. I also studied abroad in Granada, Spain when I attended UMass – Amherst for my undergraduate degree.
I first moved over to the UK in 2011 for my Masters in Scotland and then came back in 2013. As a dual Irish-American citizen, I have the lucky fortune to access both the US and EU job market. That was a big part of me moving to the UK – having the ability to work and travel abroad without visa restrictions. I have a lot of family in London which is a huge reason why I landed here. Plus, it's an amazing international city.
What attracted you to join MOVE Guides?
I love that MOVE Guides is international to the core, and that I can help people relocate. Having relocated myself, I empathize with the experience, and I want to be able to make their experience less stressful and more exciting. As a MOVE Advocate, I am the person in charge of the relocation experience, but my favorite part is the intimate 1:1 relationship that forms with the employees and the families that I move. It is a very stressful time, but I hope that my support brings comfort.
I also joined MOVE Guides when we were much smaller, and I love being a part of the company journey. It is incredible to think that there were about 80 people when I joined a year ago and today, we are 130 and growing.
What is your favorite part of working for MOVE Guides?
The real sense of team and comradery at MOVE Guides. I like to compare my experience as a MOVE Advocate with my experiences as a college rower at UMass. Rowing is the epitome of teamwork and the importance of having everyone work together towards the same common goal. It takes a lot of hard work, but there is so much reward in what you can accomplish – not just for yourself, but for your team.
Tell me about one of your most memorable moments as a MOVE Advocate.
The first moved that I ever managed. I had three business days to move someone and it set the tone for what you can accomplish at MOVE Guides. It was a telling moment for me as a MOVE Advocate when I realized that our company could do this so quickly and successfully. It got me very excited for what was to come.
What is something you are most proud of as a MOVE Advocate?
When I realized that I had my 100th welcome call. A welcome call is the first connection a MOVE Advocate makes with the relocating employee. It put everything into perspective for me and made me realize how many people I have supported throughout the years and the families that I have relocated to all corners of the world. It also was a moment when I could step back and realize "wow, these are actual lives that I impact."
Someone recently said they want concierge service, not air traffic control which is the difference between our MOVE Advocate and an RMC consultants. What does this mean to you?
We are the first person to greet you and help you take your first relocation step. You immediately get that sense of trust knowing that if there are any questions, issues or updates, we are always there for support. We have their best interest at heart and genuinely view each employee relocation with the same care, dedication and support that I would want if I were in the same situation.
If you want to hear more about how our MOVE Advocates can help your employees, and their families, with all their relocation needs for a seamless transition to their new city, contact us on help@moveguides.com.