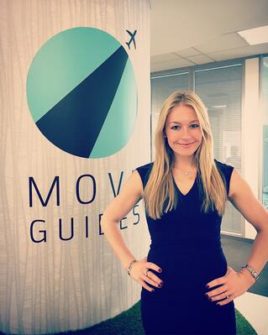 Leading by example – As more women succeed, others will follow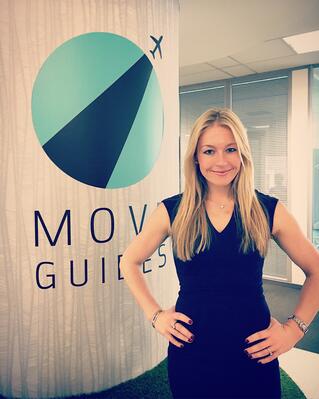 We all remember the legendary 1996 American women's gymnastics team that won the gold medal. It was an unprecedented moment in sports history and as a young girl who also competed in gymnastics, I watched in awe as these incredible athletes triumphantly fought a tiresome uphill battle towards victory.
This was a huge influence in my success as a varsity gymnast, and undoubtedly inspired a generation of young women. As Marie Wilson from the White House Project wisely stated, "You can't be what you can't see." Watching them on TV made me believe that winning gold could be a reality, even for a young girl.
I believe that the same applies to being a successful woman CEO and founder. The more that women set out to build global companies, the more others will follow.
I'm inspired by the success stories of fellow female founders, such as Sara Blakely, founder of Spanx or Danielle Weisberg and Carly Zakin, co-founders of theSkimm. They are trailblazers for hundreds of thousands of women around the world, proving daily that women can build successful companies from the ground up.
Unfortunately, today the statistics around being a female CEO and founder are extremely discouraging.
Women currently only hold 4.6% of Fortune 500 CEO roles. And, not surprisingly, men are 60% more likely to get funding than women, other things being equal, according to a 2014 study published by MIT, Harvard and Wharton universities.
Erasing these statistics and closing the gender gap starts with encouraging more women to take the empowered leap from having an entrepreneurial vision and turning it into the reality of a successful business.
In my London office, I have a poster that states, "I like being the underdog, it heightens focus." As the female CEO and founder of a technology enterprise company, I live this motto every day. It isn't easy being the only women in the room and I know first hand how difficult it can be to start a business. I also have 100% confident in my company and truly believe success is a reality.
Today, as we celebrate International Women's Day, I encourage my fellow female CEO and founders to lead by example and to continue paving the way for the next generation of female entrepreneurs eager to bring innovation and great change to the world.