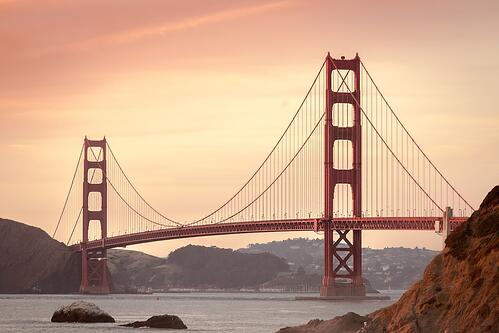 BAMM! Joining the Board to support excellence in mobility.
It's almost hard to believe it's been close to one year since I've relocated back to the United States, and San Francisco in particular, after spending close to a decade as an expat in Asia and Europe. Those familiar with the MOVE Guides story know that my experiences relocating as an expat were the inspiration and motivation to found MOVE Guides during my MBA at the London Business School.
Even though I was living in London at the time, I felt strongly that San Francisco should quickly become our dual headquarters for the company. San Francisco continues to be one of the great hubs for technology and innovation, challenging the status quo for industries around the globe.
And just as the Bay Area drives innovation through technology, so too does BAMM (Bay Area Mobility Managers) drive innovation in the global mobility space. It's why I'm so excited to be joining the Board of BAMM as Co-Chair for Programs and Events.
BAMM members represent some of the largest technology and multinational companies in the world, which is why individuals and organizations throughout the global mobility industry routinely look to the Bay Area to set the direction for policy and program management. A key reason the Bay Area is seen as a leader in the global mobility space is BAMM – through the role it plays in educating, networking, and shaping how organizations move and manage employees globally.
My goal in serving on the BAMM Board is to continue setting the precedent of innovation and excellence that BAMM is known for, curating events and content that helps HR practitioners flourish, and highlighting the importance of global mobility to any organization's talent strategy. To that end, I invite everyone to join us for this year's annual conference happening on February 15th in Burlingame. I hope to see you there!