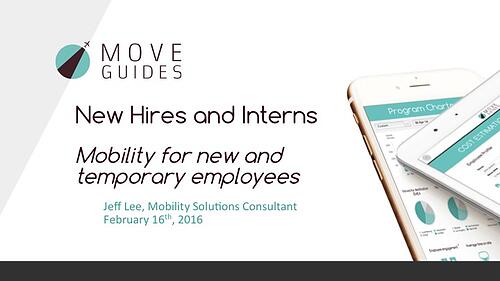 Intern and new hire webinar Highlights
Just last week, MOVE Guides' Solution Consultant, Jeff Lee hosted a highly attended webinar on global mobility for new hires and interns.
A very timely topic as the hiring and relocating of new grads and interns are about to kick off. If you're looking for ways to simplify relocating these two mobile populations, view the webinar recording and check our key takeaways.
As the webinar highlights, 36% of attendees do not have a formal policy for relocating interns. This lack of consistency can create a varying relocation experience and inefficiencies in relocating interns. A big contributing factor to that number is that only half of the respondents had intern and new hire relocation living under the global mobility function.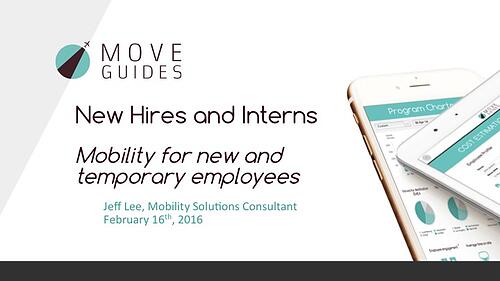 As discussed in the webinar, when looking to improve the experience and drive down the cost (time and financial) to relocate interns and new hires, create consistent policies used across all mobile populations. In cases where talent acquisition or business line managers are left to manage interns or new hires, it is best to consult with the global mobility team to create the structure and policies necessary. This will also help mitigate risk.
A big component of improving mobility for interns and new hires is moving onto a centralized platform. It is imperative that all parties have a clear view of who is moving and what policies they're on along, with other pertinent data.
For more tips and best practices on mobility for interns and new hires watch the webinar recording here, or reach out to us at info@moveguides.com.