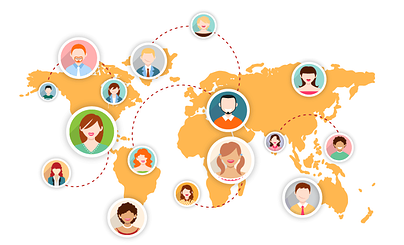 How to Build a Great Globally Dispersed Executive Team
This was originally featured on Brynne Herbert's blog Across the Ocean.
Last week, I spoke at the Goldman Sachs European Tech Founders Conference in London about internationalizing your startup.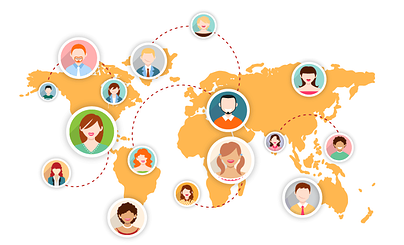 Together with fellow panellists from Berlin and Shanghai, who had also grown companies internationally, we fielded many questions including how to hire and manage a dispersed executive team. After the conference, I received numerous emails asking to chat on this topic. Coincidentally I had also hosted a round table just a couple weeks before at the F.ounders Conference on precisely the same topic. It seems like a big topic on everyone's mind at the moment!
I continue to believe that it is more important to hire the right people in the wrong location, rather than vice versa. As part of building a global company from day one I recruit my MOVE Guides executive staff in multiple locations — San Francisco, Orange County, London and Phoenix. I recruit people on experience, tenacity and self-awareness, and look for people who are eager to put in the 150% during the week and know how to balance this with their lives outside of work. I have always believed and still believe that the weeks are for 150% focus, while the weekends are for 150% focus on friends, family and rejuvenating. It's a vestige of my years of elite athletics.
During the weeks, our executive team are often together in some combination, whether that be working in an office, long distance commuting or attending customer, partners and investor meetings together. Our executive team are expected to travel regularly, be great communicators and relationship builders, and set clear expectations for peers and teams. We try to arrange once a month for some of the executive team to spend time together in London or SF office and every quarter we hold Executive Leadership Team (ELT) meetings where everyone is together. It does not matter why, when or how our executive team meet but when we do meet we are all in and our focused. We start the day with breakfast together and end the evening with dinners — all the while, discussing work. Often the discussion turns into a raging debate and direct feedback to one another. We call this feedback 'radical candor' where we care about one another deeply, but challenge each other directly. At the end of the meeting whether it is one hour, two hours or 3 days worth of meetings we have everyone's views aired, expectations set for one another and an agreement on our priorities.
Our culture forges strong bonds among our executive team — a "bunker team" as one of my board members likes to say and we get an amazing amount of work done. After being together we all go home, relax and enjoy our lives with our families. It's this space which allows us to think, process and refresh which may be the true secret to our success.
During the weeks we are apart, we work through all the challenges we have discussed. We put our heads down, think and prepare materials for the next time we are together. We have regular meetings and use video conferences to communicate. We recently started having everyone dial in at their desk to video conferences — if one person is remote, we'd rather have everyone dial in versus a few in a conference room together. We spend the first 15 minutes of each weekly ELT meeting talking about what we're doing well and not well — on a particular topic. We're constantly trying to iterate through our communication structures, and heighten our team performance through a constant feedback loop.
It's a unique structure for building a high growth company, but it works for us. It's helped us attract top talent and give them both the crazy and exciting ride of building a transformative global company, but also the space for personal health and happiness. We are also living our brand — we're globally mobile, just like our customers.