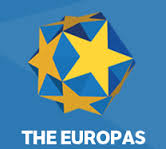 Going Global: Brynne Herbert to Share Startup Insights at The Europas Conference in London


Starting a company comes with a unique set of challenges and opportunities; starting a global company is an entirely different story. From language barriers to physical borders, taking a startup global requires careful research and a well-designed action plan — and it certainly isn't for the faint at heart.
During The Europas annual conference, Brynne Herbert, founder and CEO of MOVE Guides, will join Evan Rudowski, managing partner, Atlantic Leap, to discuss how companies can build a global culture from day one. Herbert and Rudowski will walk through the steps necessary to establish a footprint, forge an identity and cultivate a workforce — in offices all over the world.
In addition, drawing on her own experiences in building a global company from scratch, which now includes more than 100 employees of 20 different nationalities working all across the globe, Herbert will share proven tips and strategies for a successful operation. Conference attendees interested in launching a global organization, or helping their existing company grow its presence internationally, are encouraged to attend this inspiring session.
MOVE Guides also has been shortlisted in three categories for the 2016 Europas Awards for European startups: Best Enterprise, SaaS or B2B Startup; Best Startup Founders; and Fastest Rising Startup Of The Year. The winners will be announced during the awards dinner on Tuesday, June 14, 2016.
For event details and registration, please visit: https://theeuropas.com.