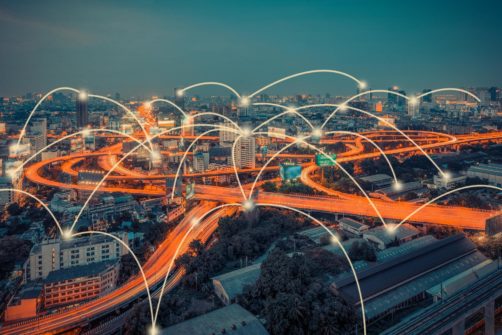 Global Mobility Management Takes the HR Stage – Research Paper Defines New HR Technology Category
Moving to a new city or country is not for the faint of heart. I witness this in action every day at MOVE Guides as we help customers move and manage their global workforce. 
Every relocation is an act of bravery, from the executive relocating their entire family concerned about how their daughter will fit into their new international school to the recently promoted manager leaving their hometown to move to a place that doesn't speak the same language or the intern who is moving out of their parent's home for the first time to start their first work experience. Each relocation story is unique but common in that they all start with a leap into an exciting new opportunity.
I am also surrounded by a dedicated team of trailblazers at MOVE Guides. The large majority of our team have experienced the challenges and frustrations of corporate relocation and truly understand the complicated web that comprises the relocation process. We see the opportunity in front us to leverage the type of technology solutions that had previously defined HR categories and apply them to the management of moving a global workforce – an industry riddled with inefficiencies, yet on the brink of unprecedented expansion. We see a perfect storm heading for the Global Mobility space necessitating a change in the status quo of how we manage global talent today.
Fast-forward to today and our technology is helping some of the biggest brands in the world manage their global workforce. This is an exciting new direction for the industry, which is also being validated by some of the most forward-thinking leaders in the HR space.
Just this month, Aragon Research authored their latest research note "The Rise of Global Mobility Management – From Simple Relocation to Evidence-based Talent Management." A big step for the industry, this paper defines Global Mobility Management as a transformative new business application category within HR, predicting that the industry will reach $11 Billion by 2023. This research highlights a major shift from traditional services outsourcing to Global Mobility Management platforms that will automate the business processes of moving people while leveraging data to make evidence-based decisions. As companies experience an increasing need to go outside geographical borders to attract and retain talent, the ability to efficiently and quickly deploy employees will serve as a competitive advantage.
While professionals understand the direction in which the industry is heading, we still witness hesitation in implementing technology platform solutions. Citing the Aragon Research paper, "Late adopters will have to scramble to catch-up" which in turn can put your organization at a disadvantage and hinder growth targets.
As organizations evaluate their current global talent strategy for the remainder of 2017 and beyond, they should welcome the opportunity to be trailblazers by implementing cutting-edge technology solutions that give their organization a competitive advantage.
We are all embarking on an exciting new world of technology innovation and Global Mobility is ready to take the leap towards optimizing workforce management through the power of enterprise software.
Interested in learning more? Click here and download a complimentary copy of the Aragon Research note on managing a global workforce through leading HR technology. I'd love to hear your thoughts and comments – reach me at Nina.Breneman@moveguides.com.