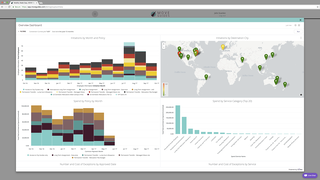 More data, more problems? Best practices for reporting and analytics
Transformation. Return on investment. Data driven decisions. Improving employee experience. Alignment with people strategy. Things you've been hearing for a while, right? Ever notice when you're right there and ready to start delivering value to your company and your employees, you find yourself up to your elbows in spreadsheets and disjointed, incoherent data, unable to extract the insights you're looking for? Many companies spend a considerable amount of time organizing their data into one place only to struggle to make any sense or draw any meaning from it without proper analytic tools at their disposal.
Relocation management companies, tax providers, immigration lawyers and mobility technology providers are looking to build out their technology capabilities around reporting and analytics. Today these solutions address only a portion of the relevant data with dashboards on relocation spend are in one place, seamless reporting of tax costs in another and performance data sitting in a talent management application.
In order to solve this problem, we are releasing our Mobility Analytics tool to the market this Fall. In creating the platform for global mobility management we approach reporting and analytics with a one/two combo.
Step 1: Bring all of your data together in one system, our Talent Mobility Cloud. Demographics, operations and spend across relocation, tax and immigration – all in one place. This may sound obvious but centralized data is arguably the biggest gap in the industry today. Companies have data spread across multiple vendors and systems, have key information in messy excel spreadsheets or worse, don't even know where the information is.
Step 2: Overlay your data with an integrated market leading business intelligence engine in our Mobility Analytics tool, instantly bringing to life all the dates, numbers, feedback scores, etc. in configurable dashboards and reports. View patterns and trends previously hidden behind the numbers and predict the future based on the actual data from your program.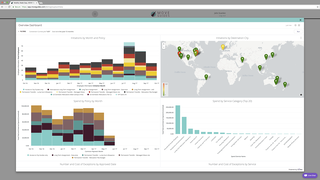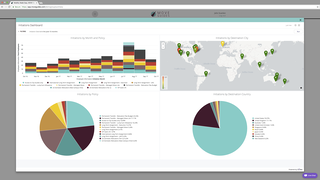 Over the coming weeks we'll be posting short videos showing how easy MOVE Guides has made it to answer the questions you've always been wondering about. For example:
Diversity in your program: Easily create dashboards of mobile employees by gender, family size, age or seniority broken down by department, location, business line or any other variable important to you.
What's driving your program? Look at the reasons behind your moves. Is it business need, recruiting struggles or a strong development initiative that's driving your program?
How in control of costs are you? Look at exception rates per location, per policy, per service and across different times of the year. Where do you have spend creep? What policy changes are required to meet employee needs?
At MOVE Guides, we love the challenge of building a solution that does it better, faster, smarter and cheaper. For more information or a demonstration of what kind of insights Mobility Analytics can provide click here to request a live demo!