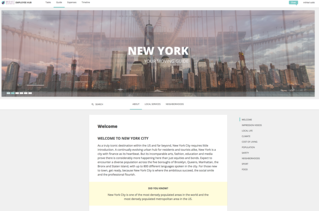 Machine learning + Human preferences = A better employee experience
There are many papers written that discuss moving, starting a new job and relationships as the most stressful things a person can go through. Our founder and CEO found out through personal experience that Employee Experience is an afterthought in many mobility programs.
Historically the industry has responded with static location information and basic data such as median income, population, entertainment and perhaps a recommendation or two on where to find good Italian food. The problem with this data is it is often out of date, inaccurate, created by someone not that familiar with the location and does not really improve employee experience. Innovation through software does not typically enter the conversation.
MOVE Guides believes that offering a high touch single point of contact, which many relocation companies including MOVE Guides provide, is important but so is leveraging data and technology so that the assignee can be involved in their move as little or much as they like. Truly outstanding Employee Experience requires both.
So how could a vendor improve the experience of city guides for instance? By acquiring Teleport MOVE Guides was able to add accurate, timely and updated content around a particular location. We use over 80 continually updated and relevant data sources to power the Employee Hub. This includes cost of living, social, environmental and economic data from providers such as Numbeo, World Policy Center and WeatherBase. By increasing the visibility of the new location we can make the moving process much more pleasant.
For the Fall Release, we have 3 main features that we want to highlight within the Employee Hub:
New and Improved City Guide: Much better data coupled with more focus on user experience and design including relevant media.
Neighborhood Scanner: The ability to look at a neighborhood map filtered by rent price, commute and proximity to services.
Dashboard Screen: Provides a summary view of all outstanding relocation tasks as well as the most relevant data and information available regarding the assignee's move.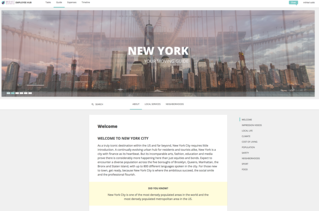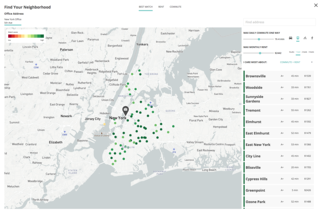 We want to fundamentally change employee experience to levels achieved by consumer technology like Netflix, Airbnb, Kayak, Uber, Yelp and more. When employees interact with these consumer applications they expect a fantastic user experience. We want to duplicate that experience as they move to a new city. If companies improve employee experience they can increase the percentage of successful relocations where the assignee quickly integrates to the new location and is able to contribute quickly.
To see these new features in action, click here to request a live demo!