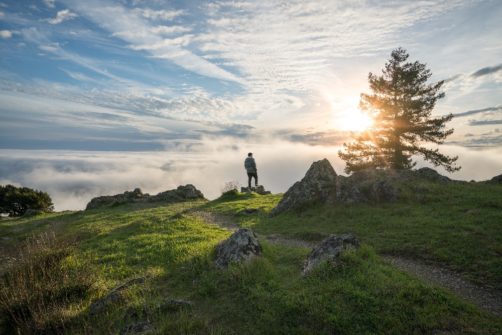 The Evolution of Topia and my New Role
Since co-founding Topia in London in 2012 with the goal of transforming how organizations and individuals work everywhere by taking the pain and stress out of moving, a lot has changed!
At a macro-level, we've seen a dramatic increase in the desire for companies to be global and employees seeking to gain international experience. We've also seen businesses work to balance the need for more global mobility with the perception that global mobility can be a significant expense – with data on the return on investment often needed to help make the case. And perhaps most importantly – we've seen global mobility teams start to engage more deeply in the planning and delivery of broader talent management – the early signals of what may be the biggest change in mobility in years.
These trends have driven shifts in policy type and design, an increased focus on operational efficiency through the use of technology, and a need to engage HR teams and employees with delightful, modern experiences – both offline and online.
And this has led to both innovation and consolidation across the industry as traditional relocation services become increasingly commoditized and the competition moves to value-added services and best-in-class technology. We've seen major shifts on the relocation side – most recently with the announced acquisition of Cartus by Sirva. And we've also played a part in this industry consolidation on the technology side – acquiring Polaris and its powerful assignment management and payroll suite in 2018. On this journey, we've gone from a couple of people in a co-working space to a team of 150+ serving Fortune 1000 companies around the globe.
At Topia, we've continued to evolve our business and our team to help deliver on the mission – and bring leaders that have deep experience in scaling and growing leading technology companies. Most recently with Shawn Farshchi joining us to lead Topia through our next stage of rapid growth. Getting to know Shawn – and seeing the caliber of new leaders he has brought on board (Bill Mastin & Neha Mirchandani just to name two) has been both exciting and impactful.
With this continued evolution of Topia, Shawn and I have spent time discussing how I can best be an evangelist for our customers and the market. To ensure we stay laser-focused on continuing to deliver on what our customers need, I am pleased to announce that I'll be taking on the role of Chief Strategy Officer at Topia.
I'm excited about this for many reasons – most of all because, at the core, our vision from day one hasn't changed. Back then, Global Mobility was stuck in a world that lacked best-in-class technology. The experience for employees was offline and painful. It was broken for mobility teams and the rest of the organization as well.
Today, while we've made great strides in tackling many of these challenges – there is still much work to be done to bring our full vision to life – and to help global mobility teams support broader talent strategies for organizations big and small.
So where will I be spending my time?
While the size and shape of a CSO role can take on many forms, my role is centered on customers:
Understanding their needs, challenges, and opportunities – and working with Shawn to align Topia's strategy to deliver on this
Supporting the evolution of global mobility by empowering our customers with the technology, data, and insights to make the case for change within their businesses – partnering closely with leaders within Topia like

Sten Tamkivi, our Chief Product Officer
Working to stay a few steps ahead of what customers are asking for and make sure we are focused on where global mobility is heading and what is required for organizations to succeed over the long run
I'm excited to continue this journey with the amazing team at Topia – and to continue to bring our vision to life, long into the future!