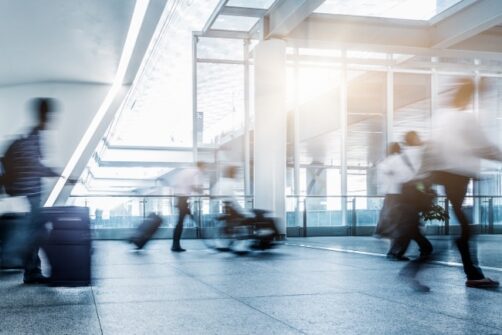 Enterprise Mobility Solutions: 4 Questions to Ask a Potential Partner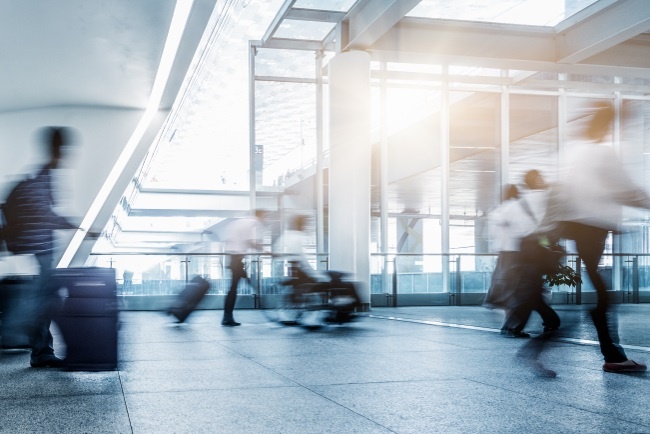 With respect to talent mobility, you want the right partner who will work together to help you meet the mobility needs of your workforce. In addition, establishing the right talent mobility solution will also attract and retain talent. In a recent survey by Futurestep, a division of the Korn Ferry global search firm, 87% of surveyed executives agreed that talent mobility is crucial to the attraction and retention of employees.
Out of the many available mobility vendors, choosing the right one for your company can be challenging. However, asking these four questions will help you determine which vendor will be the right long-term fit for your organization.
Question 1: Can You Support Flexibility in Policy Structure and Service Offerings to Meet the Needs of our Unique Workforce?
Whether your organization moves interns across the globe for seasonal assignments, or senior executive homeowners with a family, you will need to select a mobility partner who can support a variety of flexible relocation policies that fit the needs of your workforce. Everything from moving logistics to tax services will vary, depending on whether you're moving families versus single millennials, early-career talent, or C-suite executives.
Every mobility solution is unique, and there are no cookie-cutter relocation programs. Your mobility partner should understand that and offer a flexible solution to support the varying tiers of mobility your company offers:
Services Tiers for National and International Moves
A La Carte Options That Can Be Matched to the Needs of Individual Employees
Flexible Benefit Choices That Address Different Family Sizes and Situations
Question 2: What Kind of Employee Support Do You Provide?
Relocating employees and their families will want to know the company has everything covered, rather than feeling like they're on their own. When employees have questions or need to check on the estimated arrival time of their household goods in their new location, for example, they should have a clear single source of information with a that can deliver timely and accurate answers partnered with 24/7 live support.
A recent corporate relocation survey, conducted by Atlas Van Lines, found that among employees' top reasons for declining a job relocation were concerns about family issues, spouse employment, cost of living, and housing concerns. No doubt, these concerns will also be a top-of-mind issue for those employees who are in the midst of a relocation.
Question 3: Do You Have Experience Sourcing and Managing a Global Supply Chain with Integrated Reporting?
When your mobility goals include providing a smooth end-to-end mobility experience for employees, naturally, all the relocation service vendors (household good shipping, temporary housing, immigration, etc.) who make it happen must work together seamlessly. When evaluating a mobility partner, you will want to know if they have the experience and technology necessary to make that a reality.
For example, to fully understand an employee's tax obligation your tax vendor and payroll department will need to understand what has been spent across all service vendors. You will also want to understand their process for handling escalations and issues that arise as well as what sort of reporting is available to your team around spend, escalations, service levels, expected vs. actual spend and more.
Question 4: What Kind of Technology Solutions Do You Use to Manage Programs, Track Costs and Provide Client Reporting?
In their forward-looking report on talent mobility in 2020, global consulting firm PWC predicts that technology will play a growing role in talent mobility in the future. When assessing a mobility solution, it's important to understand the degree to which they can use data and metrics to explain costs and timetables throughout the process of a move.
To avoid passing around endless paper copies of receipts and agreements, remember that you will get more value from a partner who uses the latest in mobility technology to provide you with transparency—detailed reporting and metrics showing progress and costs from the beginning to the end of the move process.
What Options Do We Have?
A great way to improve your mobility program, vendor costs and activities is to partner with a global mobility management provider that offers an effective mix of mobility tools, technology, and a relocation services supply chain. A supply chain managed and paired with technology will help you optimize costs, improve reporting, and track all your moves in one single mobility view.
At a minimum, a mobility partner needs to provide the services they advertise and offer competitive pricing. But beyond that, to know if a partner is the right one for you, asking these four questions will give you insights into their long-term capability and fit with your organization's mobility needs. And, when you leverage a global mobility management partner to manage service vendors, you can operate your mobility supply chain with greater efficiency, lower costs, and effective tracking of all your moves.