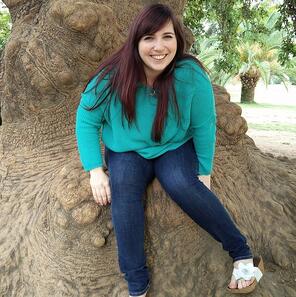 Embracing Every Journey With Our Customers – Sabrina Leaney's MOVE Advocate Story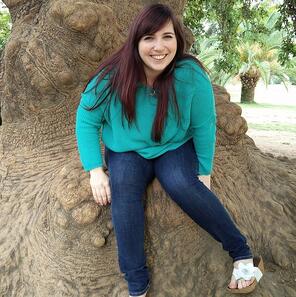 What did you do before MOVE Guides?
Before MOVE Guides, I was at The Flight Centre, an Australian founded travel agency. While the role mainly focused on sales, I loved the customer service aspect of the services that I provided. Talking with people, hearing their stories and helping them plan a dream holiday were the highlights of my day. This role led me to MOVE Guides as I never realized what I was passionate about until I was able to do it every day.
Tell me a bit about your expat experience.
I moved to France from England with my family when I was a baby. My father was working at BP and he travelled a lot. We then moved back to England when I was 14 (we almost went to Shanghai!). My spoken English was good – but my written English was appalling. It was very difficult to bond and integrate with people at the start as I felt so different and out of place. This move entailed huge changes in my life, especially as a teenager. That being said, my experiences made me who I am today and I now realize how lucky I was to have such a diverse upbringing. It was an opportunity that not many people get to experience in their lives, and I'm incredibly grateful.
I also moved to Quebec for my University degree at Exeter, which was an eye-opening experience. The natives may speak French, but the culture and people are unique. It made me realize that you can live in a country similar to your own with a shared language, but that doesn't mean you won't be experiencing a major culture shock when you arrive!
What attracted you to come to MOVE Guides?
I fell in love with the role as it is so customer focused – the employees relocating are number one. I personally moved abroad when I was 14 – back to England – and it was a very difficult experience for my parents. I emphasize with our customers' experiences and I want to be able to make a difference in their lives.
What is your favorite part of working at MOVE Guides?
1- I never have that Sunday "ugh, I don't want to go to work" feeling. I love every aspect of my role and knowing that every little action I take on behalf of the employee brings them one step closer to having a great relocation experience. They say "If you love your job, you will never work a day in your life" and that is truly what working at MOVE Guides feels like.
2- I love my team. We are all so different, but we get a long like a house on fire! It isn't just the MA team – everyone at MOVE Guides is welcoming and always manages to put a smile on my face.
3- The support you get from management. There is trust and respect from your managers and they treat us all like the adults we are.
Tell me one of your most memorable moments as a MOVE Advocate.
I was working with a family relocating to France. They had a 17-year-old cat that meant the world to them. Unfortunately, we found out that British Airways would not accept pets on their flight. So, we made sure to re-book the entire family on a different airline, coordinate the pet logistics with the airline, so that they would all be a family on the other side – cat and all. Before they took off, they sent me a lovely photo of themselves with all their boxes ready for pickup. It was special to know that I could be a part of their experience.
What is something you are most proud of at MOVE Guides?
I recently got amazing feedback from an employee. It not only made my day, but it also put things in perspective for me – knowing how I am impacting these people's lives and potentially being the difference between them having a satisfactory vs. an amazing move.
"At every step of the process, I could rely on Sabrina to take care of any and every request I had. She truly went above and beyond and made sure the process was as painless as possible. It was nice to have someone helping us who treated us as human beings and not just a case number. She was an absolute legend and truly stood out. We were in touch with many people from many organisations during the relocation process and Sabrina was the only one who consistently and reliably helped. She also often stepped in and chased other people down for answers or results when they weren't responding to me. Without her assistance, I'm not sure if our relocation would have happened."
On top of this, as they were moving from Australia to Sweden, they had to get married for immigration purposes. They sent me all their wedding photos, and treated me more like their friend than a relocation specialist – they chose to include me in their lives outside of their relocation, and that felt incredible!
Someone recently said they want concierge service, not air traffic control which is the difference between our MOVE Advocates and RMC consultants. What does this mean to you?
We are the face of the company for the relocating employees. We are the people that every employee can count on. It doesn't matter when, it doesn't matter where, there will always be someone to support our employee customers. It isn't just about getting someone from A to B – it is about everything else in between, and that's one of the many things that help you embrace the journey with them.
If you want to hear more about how our MOVE Advocates can help your employees, and their families, with all their relocation needs for a seamless transition to their new city, contact us on help@moveguides.com.