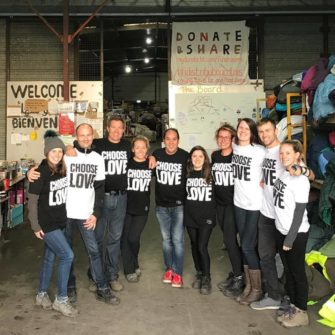 December Highlights from MOVE Guides
MOVE Guides Hot Off the Press
This past month Brynne was honored to receive the 2016 Women of the Future (WOF) award for Entrepreneur of the Year. The WOF Programe plays an essential role in inspiring the next generation of female talent by showcasing the remarkable successes of women in leadership.
Following her exciting win, Brynne appeared on CNBC's Squawk Box alongside Sir John Peace, Chairman of Standard Chartered Bank and Burberry Group to discuss the WOF Awards and the importance of female leadership.
Also, don't forget to watch Brynne's recent podcast with our friends at Zippy Shell about how MOVE Guides is using technology to make employees more global and mobile.
Duty Of Care For Global Mobility – Why It's More Than Just Perks!
In a recent article in Relocate Magazine, Jodi Harris, Solutions Consultant at MOVE Guides, examines the complex case of duty of care in the global mobility world.
This piece highlights how the world of global mobility opens up considerations and potential exposures to duty of care risks that may not be immediately apparent.

MOVE Guides Announces Expanded Global Supply Chain Team
MOVE Guides is excited to welcome Miriam Duignan, formerly of Brookfield, as Director of Global Supply Chain, plus new Supply Chain Managers based in London and Hong Kong.
Led by Don Caramanico, Vice President of Strategic Alliances, this newly expanded team brings a wealth of supply chain management experience to MOVE Guides.
This holiday season, MOVE Guides will be extending our mission for an open and global world by committing resources and supporting global mobility for those moving from regions deep in poverty and conflict.
We will be working with Help Refugees and their #ChooseLove campaign- a charity that "provides aid and upholds dignity for refugees" – to collect donated winter clothing and prepare containers to be sent to refugee camps in Europe.
Webinar: 2016 A Year In Review
In this webinar, Jodi Harris took a look at the major events and changes of 2016 that have impacted global mobility and the future of work. She also took a look into her crystal ball and forecasted what to expect in 2017!