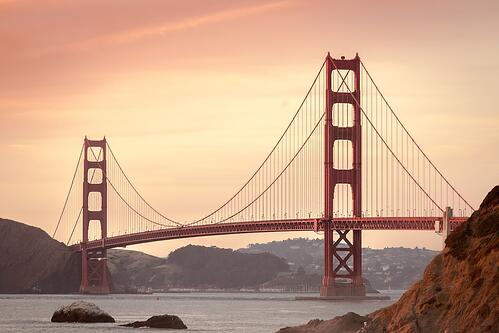 Adventures from the Wild Wild West (Coast) – From mover to moved
Becoming a Golden State Warrior – 1 year on
Twelve months ago, California was a place I associated with oranges, something to do with wine, Laguna Beach and Arnold Schwarzenegger.Having left Australia for European shores nearly 12 years prior, living in the US seemed like something I absolutely had to do.
American culture had inadvertently played such an important part of my life through television, language, music, food and a myriad of other ways; yet, I had experienced nearly none of what I sung about in the shower in the mornings. Professionally, I also felt a little left out of the party – so much of what influenced my career in professional and financial services was driven out of the US, and I felt that to date I had been a little 'reactionary' rather than part of change.
Friends and colleagues in the UK were surprised at my decision to move to a city I'd never even visited. I'd never been west of Florida (well, except for Vegas. But Vegas doesn't count. Ever. For any reason). However, my response was always the same – I was moving to California, not Baghdad. We'd all seen Full House – how bad could it possibly be?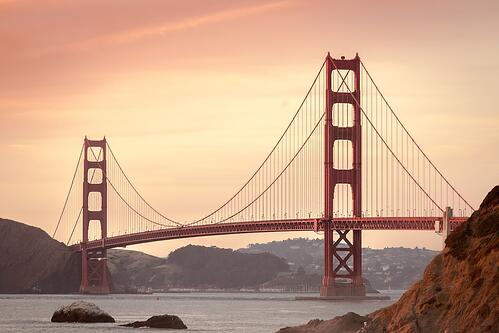 Twelve months on, and I couldn't have imagined that the US would be as big, beautiful, perplexing and mentally invigorating as it is. In fact, I almost didn't want to enjoy it this much, as if doing so would just validate the 'Murica Number One!' study abroad crowds I'd encountered over the years across Europe.
Amongst all the wonderful new experiences there are a few things which have particularly struck me over my first 12 months in my adopted home, and I thought I'd write about some of my learnings.
Stay tuned for more of my blogs to follow!
Chantel is a Solutions Consultant in our San Francisco office, having worked in the mobility industry her whole career. She is wildly passionate about travelling and living abroad, knowing first hand how personally and professionally life-changing international experience can be.