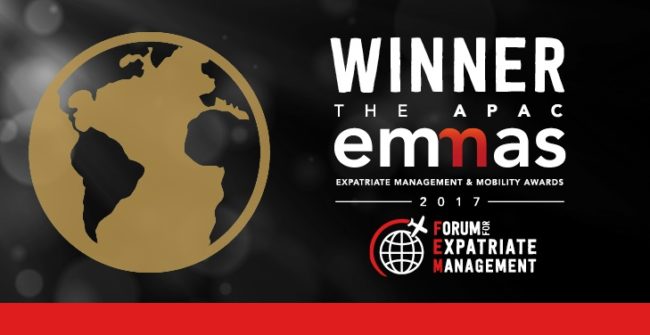 Relocation Management Company of the Year
Earlier this month MOVE Guides was thrilled to be named Relocation Management Company of the Year at the Forum for Expatriate Management's 2017 APAC EMMAs. To be recognized by a group of mobility experts for this award a second year in a row is a truly humbling and motivating experience.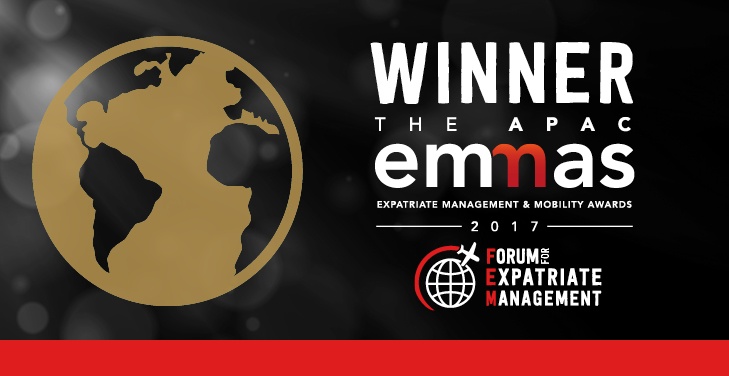 This award would not be possible without the tireless work of our team in APAC and their counterparts around the globe. Our MOVE Advocates, operations and supply chain teams work every day to deliver the best relocation experience possible to mobile employees and their families. And they are supported by our product team's building of the industry's leading technology for Global Mobility Management.
Thank you to our customers, partners and friends for your continued support of MOVE Guides as we continue to reshape the way in which companies move and manage the global workforce.